A Day in the Life Of… VFX
In the first of our new series of 'A Day in the Life Of...' we speak with Aaron Miller, Principal VFX Artist, about balancing art and technical skill sets, and creating awesome-looking explosions.
What do you do?
I am ultimately responsible for quality of visual effects (VFX) throughout the studio. What is a VFX Artist you ask?  We work on special effects like explosions, magical spells, water, fog, rain, snow, wind, etc. in a game. However, those are the things we are mostly known for, and we often get involved with things like lighting, skies, vistas, animation and modelling too -  we generally get involved in most art aspects during the development of a game. Along with creating VFX art, I also review potential candidates for VFX roles at nDreams and do regular appraisals and one-to-ones with our current VFX Artists.
How do you fit into nDreams?
I report directly to the Art Director, who oversees all the different art disciplines across the studio. When I am working on a project, I also need to maintain focus on quality VFX with both the Art Director, and the Game Director, making sure what I'm creating is of the highest quality, whilst hitting the required gameplay elements.
What kind of skills and experience do you need to be effective in your role?
I need to be able to have a good understanding of the engine we are working with, and, of course, the platform we are developing for. Why? So I can keep track of how my VFX are going to affect the game as things can be 'expensive' on performance. Keeping an eye on where you can save on those complex operations is key.
I also need to able to see the difference between something looking good, and something looking exceptional, whilstkeeping things running as well as I can. There is a constant balancing act with VFX, so being able to ride the line between art and technical knowledge is key.
Tell us about a typical working day
As a VFX artist my day is incredibly varied. I usually come in, check my emails, grab a coffee, and then get stuck in. That can be on anything from a water shader, simulating a destruction animation, performance tweaks to current artwork, or just making a simple mesh for faking fog around lights, it's extremely varied.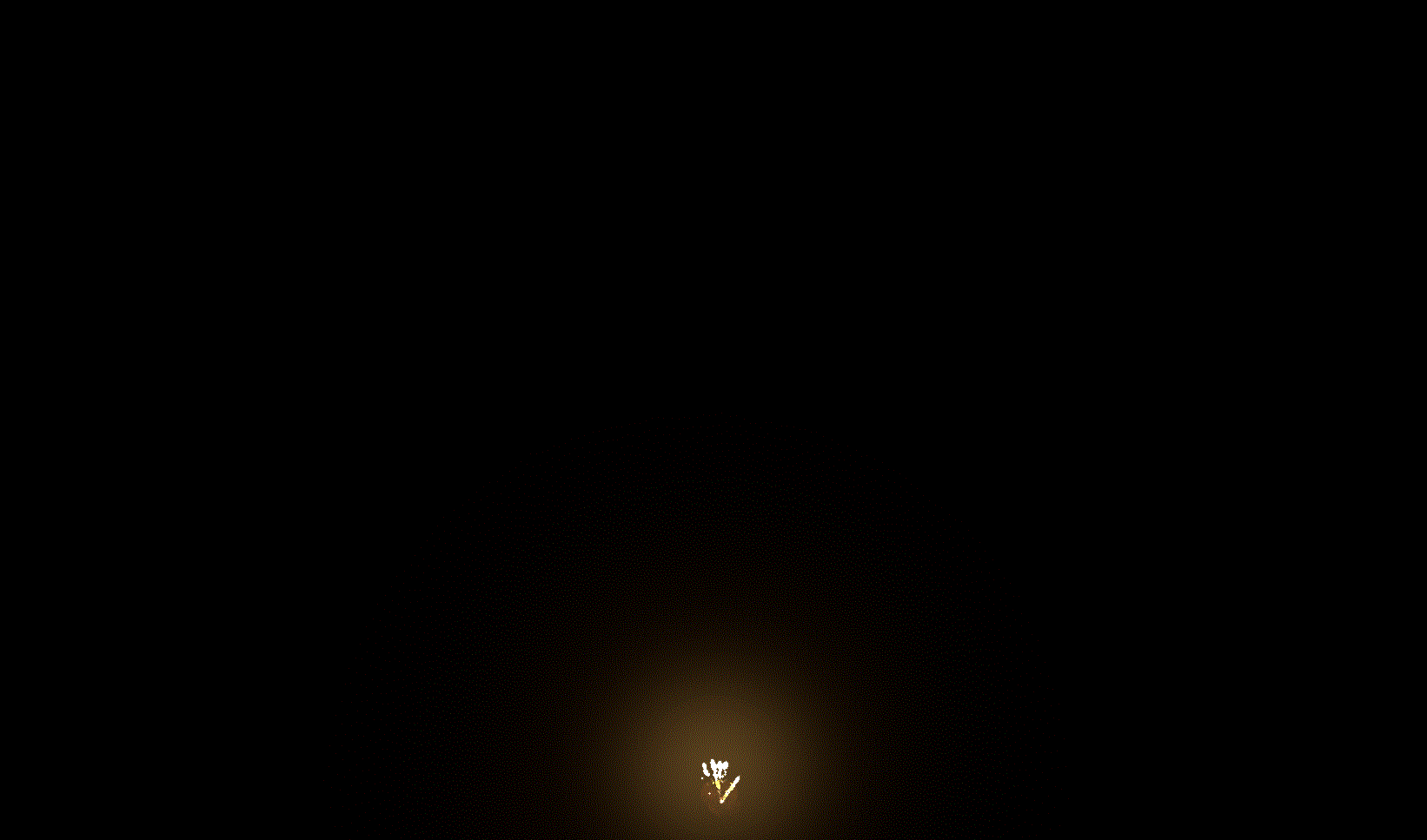 What about an un-typical day recently?
Something I was working on recently that I don't get to do very often, was to make explosions. There's a lot of things that VFX artists cover in their role, and I think many people see VFX Artists as the people that just make explosions. We do, but there's so much more to the job, it was nice to do the thing that everyone thinks we do for a change!
What do you love about your job?
The variety of it all, plus I really like problem solving. You can start to make something, and in your head, know it will look amazing… but when it's not working you need to ask yourself why, what can be doing this? You then go looking through things to find the issue and fix it, some of the time through some weird, unorthodox method you wouldn't have done without the issue you had! So, usually, you end up finding out some cool way to achieve something else in the process. On top of that, suddenly, what you saw in your head appears, and that's great. There's something about that process that gives me great satisfaction - VFX is usually the icing on the cake so I get to see things in their final glory. That's awesome! 
There's something else that grabs me about this job too, and it's something I didn't think about when getting into games. That is when you create something that makes people say "wow", and you see the thrilled expression on their face - it's amazing to know that I can make someone feel emotion through my job! In the end creating that wonder in people is, for me, what this is about.
What areas do you enjoy less?
There aren't many things that I don't enjoy about VFX, but usually it's about time constraints. Everyone in game dev faces this, so it's not a revelation, however VFX usually needs time and investigation. That can be very tricky when trying to come up with something new in a short time frame – so it comes down to knowing where to spend your time and what's going to make the biggest difference to the game. Then you can put your time where it's needed most.
How did you get started in the industry?  Why did you join nDreams?
I've been in the industry for 12-13 years now. I graduated from Portsmouth University with a BA in 3D Animation, so my background was probably a little more art-based than many up-and-coming VFX Artists today. There were no degrees in VFX or games back then, so my original plan was to become an Animator for film and TV. However, after being offered a job in games, I jumped at the chance! I got my first job in the industry at Climax Studios - they offered me a job as a VFX Artist and, to be honest, I'd never heard of VFX in games. But it looked cool and I wanted to get my foot in the door.
This brings me to why I enjoy being at nDreams, I can see the passion for games in people here and the atmosphere is more like a group of friends making a game together. There's also a sense of a "if you can dream it up, then let's try it" attitude here. I can't stress enough how nice it is to be able to come up with an idea and just run with it - I often forget that I'm working!
Do you have any advice for aspiring VRX Artists?
Try and balance your technical skills, artistic skills, and learn to think outside of the box. Many great things come from using something in a way that it shouldn't - I'm a believer in crazy ideas! I've also noticed a disparity between art and tech with new upcoming VFX Artists. Whilst I think tech is great, an eye for form, composition, colour and movement are things that can go easily missed.  It's great to find someone who can simultaneously ride the line of great art and technical knowledge. It's all good learning how to use shaders, particles, fluid sims, lights, visual scripting, post processing etc, but if things don't look good in the end, what use is it? 
Looking for a career in VR?  Visit our careers page here for the latest roles available at nDreams.
Sign up for latest news
nDreams Ltd. will use the information you provide on this form to be in touch with you and to provide updates and marketing. Please let us know all the ways you would like to hear from us:
You can change your mind at any time by clicking the unsubscribe link in the footer of any email you receive from us, or by contacting us at community@ndreams.com. We will treat your information with respect. For more information about our privacy practices please visit our website. By clicking below, you agree that we may process your information in accordance with these terms.