eSports and VR - the perfect match?
Patrick O'Luanaigh, CEO at nDreams, sees a huge commercial opportunity within the next 3-5 years for the VR industry to deliver immersive eSports experiences as the global eSports industry is forecasted to reach revenues of $905.6 million in 2018, with further growth to $1.65 billion by 2021 according to a new market report from Newzoo.
Patrick believes that the next generation of virtual reality headsets e.g. Santa Cruz will provide new ways to experience eSports. Whether that be competing in tournaments such as the VR Challenger League (presented by Intel, Oculus, and ESL) which completes its inaugural season this weekend at IEM Katowice 2018, or by providing the technology to allow the millions of viewers spectating globally an exciting way of being part of the action through a second screen leveraging the diorama style technologies powered by AR.
Patrick recently presented these ideas to an engaged audience of VR, AR and MR developers at an XR Trends session at XR Connects London 2018. The presentation covers the burgeoning VR eSports market, along with some design thought, analysis of early VR eSports titles and why there is a huge commercial opportunity combining eSports and VR in the near future. 
Following the presentation, Patrick was invited to discuss this topic in greater detail with GINX eSports TV – the largest eSports TV network… 
You've been a big advocate for VR's potential to make a big splash in eSports. But what advantage does VR offer to make eSports more exciting to watch?
I love the idea of spectating 'inside the game', with the freedom to move around wherever you want, and watching (and hearing!) incredible teams battling it out around you in 3D. For me, that's so much better than seeing a first-person player's view in 2D, or a bird's eye view of the map. I also think that spectator interactivity is something that is going to play a big part in future eSport design – allowing spectators to influence games, whether that's as simple as voting for a random event, supporting your favourite player (Hunger Games style) or even queuing up to take control of one of thousands of zombies being slaughtered by the teams. Inside VR, this kind of interactivity is even better and there are more creative solutions available. And I think the primary VR control system (body, head, and hand tracking) is perfect for games involving throwing, shooting, sneaking, hiding, ducking and using cover. VR players are great to watch!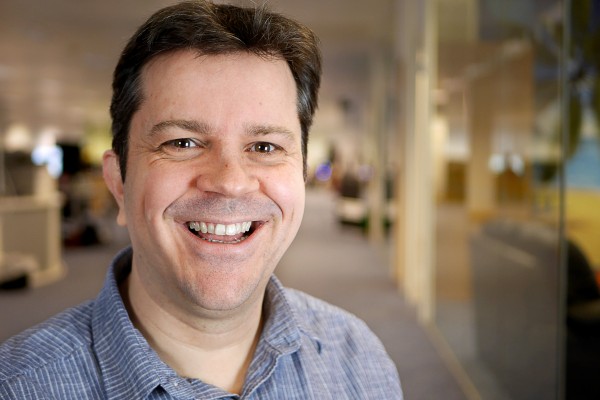 Patrick O'Luanaigh is CEO of nDreams
Header Image Credit: Intel
Sign up for latest news
nDreams Ltd. will use the information you provide on this form to be in touch with you and to provide updates and marketing. Please let us know all the ways you would like to hear from us:
You can change your mind at any time by clicking the unsubscribe link in the footer of any email you receive from us, or by contacting us at community@ndreams.com. We will treat your information with respect. For more information about our privacy practices please visit our website. By clicking below, you agree that we may process your information in accordance with these terms.